Who makes EVM machines, find out how many EVM machines there are?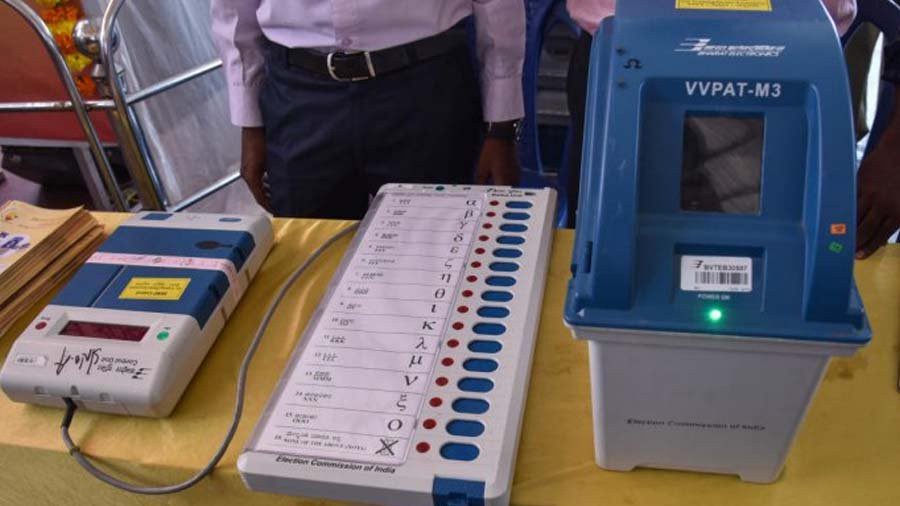 EVM stands for Electronic Voting Machine. We are all familiar with that. This is the same machine with which we select the representatives of our country i.e. MLA or MP. Today we are going to show you who makes the EVM machine and how much it costs.
EVM is commonly used to vote and count votes. The use of EVM in India is not very old. It was first used in 1982 in the North Paravur Assembly constituency in Kerala. At that time it was only placed on a few booths. It was then used as a test in some constituencies in Delhi, Madhya Pradesh and Rajasthan.
It was first used in Goa in 1999 during the statewide assembly elections. The machine was used in 2003 wherever by-elections were held across the country. This was followed by the 2004 Lok Sabha elections across the country by EVM machines.
Initially during 1989-90 when the EVM machine was first purchased it was priced at Rs 5,500. If it is valued at the value level for the year 2019, it is close to Rs 47,000. The second time it was ordered in 2014, a machine cost Rs 10,500. Meaning Rs 14,000 at the value level of the year 2019. It includes the cost of one control unit, 1 ballasting unit and battery.
The credit for shaping EVM in India goes to the state-owned Electronics Corporation of India and Bharat Electronics Limited. These companies developed and tested electronic voting machines. He then sought to use it in elections. Electronic voting machines and other devices connected to them are still manufactured by them.