The place is now banned from writing caste and religion on Motor Vehicle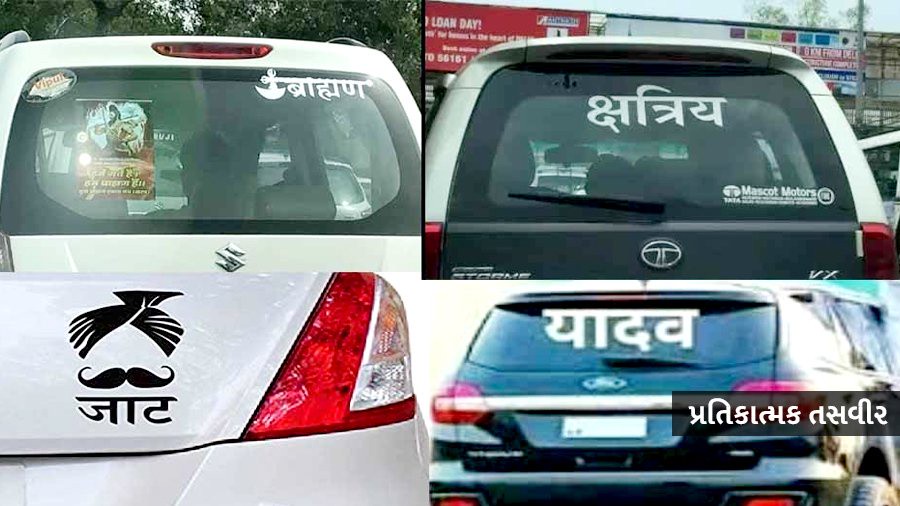 The gender equation is considered very important in the politics and social system of Uttar Pradesh. Its glimpses can be seen on two-wheelers and four-wheelers. Normally people carry caste-indicative names like Jat, Yadav, Gurjar, Kshatriya, Rajput, Pandit, Maurya on their number plates, but now those who do so will be dealt with severely. The Uttar Pradesh government will now take action to seize vehicles with racist stickers. At the same time, the invoices of such vehicle owners will also be deducted.
If you show your race through stickers on carts, now your pocket may be empty. The Uttar Pradesh government is now preparing to rein in the currency. The matter has been directed to all the district transport officers of the state. This order has been issued following the directions of the Central Transport Department. Now you may be wondering what is being done like this?
So there is a reason for that too. It may be mentioned here that the central government has been receiving constant complaints that the practice of affixing racial stickers on vehicles is increasing, which is also symbolically meant to demean each other. So such a tradition is not good for a member society.
On this basis, the Prime Minister's Office (PMO) has written a letter to the government directing it to ban the practice. The Yogi government has since issued the order to transport officials in all parts of the state. According to a report, the Uttar Pradesh government will initially launch an awareness campaign to prevent people from doing so following the PMO's directive. At the same time, their vehicles will be seized.
According to media reports, a senior police official said, "Writing anything on the number plate has always been illegal and can lead to a fine of up to Rs 5,000. Let me tell you that under Section 177 of the Motor Vehicle Act, 1988, if there is no penalty for an offense, such person may be liable to a fine of Rs. It is to be noted that the amended Motor Vehicle Act has come into force from September 1, 2019, which has increased the fines for violating different traffic rules.